Gift Lake Community Learning Centre
Headstart – preschool program – 780-767-3030
Gift Lake School – Kindergarten to Grade 9 – 780-767-3935
Northern Lakes College – adult upgrading, post-secondary college programs, and University Studies – 780-767-3739
Youth Centre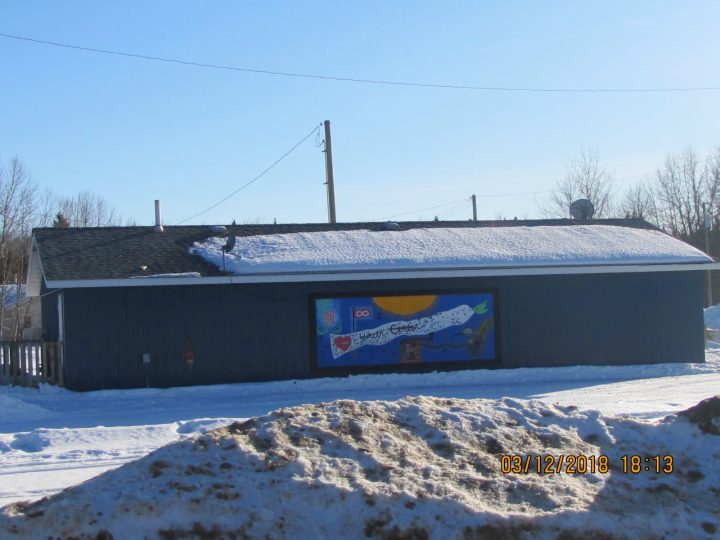 Gift Lake Development Corporation 780-767-3894
Gift Lake Development Corporation has been striving to provide the best in several oilfield and lease construction services for over 29 years.
General manager: Blake Anderson
780-767-3894 (Office) 780-536-5016 (Cell)
blake@giftlake.ca
Safety Officer: Hector Lamouche Jr.
780-767-3894
hector@giftlake.ca
Firetack Coordinator
780-767-3894
Shop Mechanic: Dale Anderson
780-767-2224
Services include:
Oilfield Lease Construction
Road Building
Equipment Hauling
Gravel Hauling
Brush Clearing
Lease Clean- Up
Seismic Line Cutting
Pipeline right of way clearing
General Contracting – Labour Crews – Powersaw Crews
Job Safety Program
Gift Lake Development Corporation is available year round, 7 days a week, 365 days a year. To contact our office please call:
Office: 780-767-3894
Fax: 780-767-2230
Email: glcompanies@telus.net
Gift Lake Community Health Services
780-767-2101 phone / 780-767-2490 fax
Jolene Anderson, Community Health Representative
Connie Anderson, Community Health Representative
The following services that Alberta Health Services provides to the Gift Lake Metis Settlement are as follows: 1 full time community health representative 5 days a week (Mon to Fri), 1 part-time community health representative 3 days a week (Tue to Thur). A public health nurse from High Prairie comes to do Immunization clinic once a week (this includes flu vaccine during flu season) and postnatal visits. Chronic disease management services (eg. Diabetic clinic) and dietician/nutritionist services clinic once a month, mental health clinic twice a month for the community. A cultural liaison worker who comes to see clients who need or want to talk to someone but do not necessarily need a therapist and also does workshops/training such as stress and anxiety, psychological first aid, skills for psychological recovery, mental health first aid. Dental for children from 12 months old and up to grade 6 (cleaning and fluoride). Once every other month and a dental team from Grande Prairie come to the community school once or twice a year (depending on need) to do sealants for children from ECS to grade 6. Occupational Health Therapist on an as needed basis, home care is by self-referral and clients call a toll free number if they need to access the services. Environmental Health Services are on an as needed basis. Screen Test (mammograms and cervical cancer screening) comes to the community one a year for these screenings.
Fire Department
In case of fire call 911 or 780-767-2911
Gordon Belcourt, Fire Chief, 780-767-2911
Chris Gladue, Volunteer
Ken Shaw, Volunteer
Brenda Auger, Volunteer
The Gift Lake Metis Settlement also delivers various different programs and services in the community
Gail Lamouche, Community Justice communityjustice@giftlakemetis.ca
Claudia Auger, Integrated Services integratedservices@giftlakemetis.ca
Jackie Belcourt, Family Engagement familyengagement@giftlakemetis.ca
Joanne Calahaisen, Parent Link parentLink@giftlakemetis.ca
Vacant, Community Adult Learning Program calp@giftlakemetis.ca
Cynthia Anderson (Joy), Prenatal Program cpnp@giftlakemetis.ca 
Bonnie Lamouche, Strategic Training lnitatives sti@giftlakemetis.ca
Delilah Calahasin, Land & Membership landmembership@giftlakemetis.ca
Ken Shaw, Director of Public Works publicworks@giftlakemetis.ca
Vacant, Elders Coordinator elders@giftlakemetis.ca
Ryan McLeod, Consultation Office Consultation.office@giftlakemetis.ca
Roger Higgins, Project Manager proiectmanagement@giftlakemetis.ca
Iner Gauchier, Oil & Gas Manager lnerGauchier@giftlakemetis.ca